http://feeds.boingboing.net/~r/boingboing/iBag/~3/AzBSg8CWY7k/story01.htm
http://boingboing.net/?p=275768
Happy Christmas Caturday.
[Video Link, thanks El Acordeonachi, via BB Facebook]
http://feeds.boingboing.net/~r/boingboing/iBag/~3/aIli80wMTjg/story01.htm
http://boingboing.net/?p=275755
When my dog Nemo wants to go outside, he bangs on the door with his paw. He banged on it so much, now it just opens. Occasionally he strikes the doorknob, but that hasn't become common practice--YET.
Previously:
• Nemo, Found.
•Nemo's rescue needs your help
•My dog Nemo had really bad adoption anxiety. Here's how we dealt with it.
быстрее бы уже ice cube выпустил новый альбом и приехал с концертом в россию.
After long hiatus, I bring you new
Current Mood:

flirty

Current Music:

A.S. Byatt: Ragnarok
http://feeds.boingboing.net/~r/boingboing/iBag/~3/rxlI_RYiilQ/story01.htm
http://boingboing.net/?p=275749
You're panicking, but that's OK. We're
here to help
.
http://feeds.boingboing.net/~r/boingboing/iBag/~3/GicVwTTd8_4/story01.htm
http://boingboing.net/?p=275724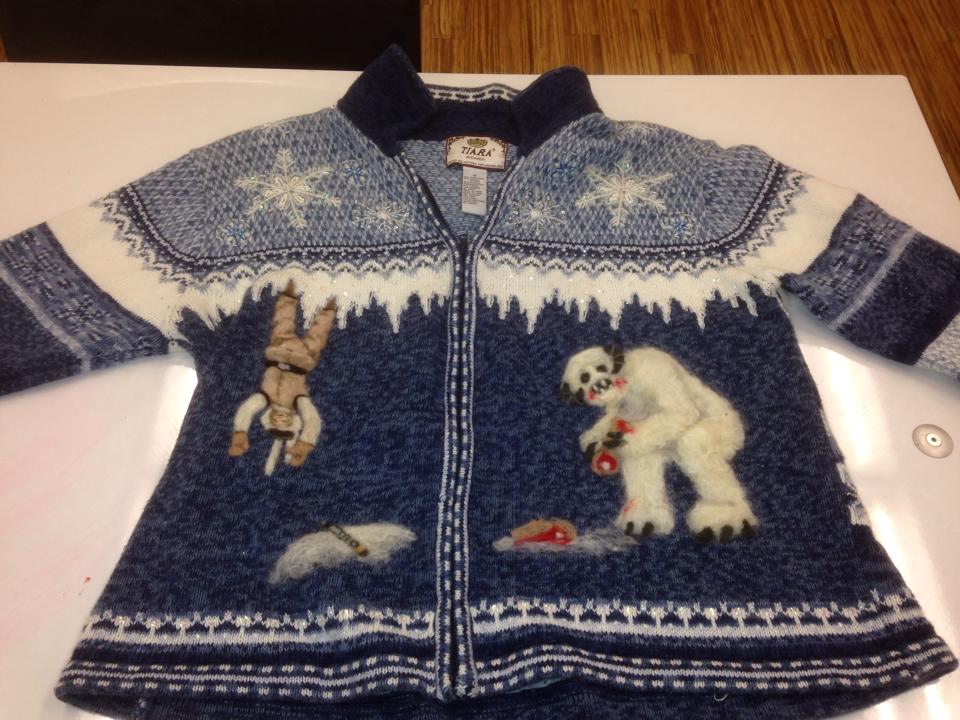 Redditor Imnojezus's co-worker made this Star Wars-themed Christmas sweater by felting and tufting the wampa/upside-down Luke scene from "Empire Strikes Back" onto an existing sweater, making a 3D scene. It's not for sale at present, though if it ever does go up on Etsy, I call dibs.
Happy Hothidays (via Geeks Are Sexy)
Yesterday ended up being quite the day.
First of all, in the morning I received an e-mail telling me that my story, "The Lighthouse of Midian," had been accepted for the anthology Midian Unmade: Tales of Clive Barker's Nightbreed, edited by Joseph Nassise and Del Howison, to be published in hardcover, trade paperback, and eBook by Tor Books in Fall 2014.
Then, when I got home from work, I found out that my collection, Every House Is Haunted, had won the ReLit Award in the Short Fiction category. This is the first time I've ever won anything for my writing, and I'm excited and honoured to receive such an excellent award. In addition to being "the country's preeminent literary prize recognizing independent presses" (The Globe and Mail), winners of the ReLit Award receive a very cool ring with four moveable dials, each one struck with the entire alphabet.
All in all, a very good day. And a great way to kick off the holidays.

Currently reading: Wild Fell, by Michael Rowe
http://feeds.boingboing.net/~r/boingboing/iBag/~3/hODimHsPCLU/story01.htm
http://boingboing.net/?p=275747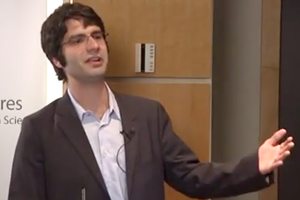 Ned Vizzini, an award-winning young adult novelist and television writer, died yesterday. He was 32. He was a guest on the Gweek podcast twice (episodes 069 and 094) and Carla and I had a memorable 16-course dinner with Ned and his wife Sabra a couple of months ago here in LA.
Ned was working a fantasy book series with Harry Potter director Chris Columbus, and writing for J.J. Abrams and Alfonso Cuarón's Believe television series, which is premiering this March.
In his books and lectures Ned spoke frankly about his struggle with depression. His openness and insight into depression helped a great many people who also have the same condition.
Every time I spoke with Ned, he was warm, funny, and enthusiastic. My heart goes out to Sabra, and their young son. Ned will be missed.
"It's Kind of a Funny Story" writer Ned Vizzini dead at 32
http://feeds.boingboing.net/~r/boingboing/iBag/~3/c_XFeXGHckk/story01.htm
http://boingboing.net/?p=275674


Nicko from the Sunlight Foundation writes, "As 2013 winds down and Washington retreats to spend the holidays with family and friends, the Sunlight Foundation looks back at the many gifts politicians left for Politwoops in 2013 as they deleted messages once shared eagerly with their followers. Of the more than 1,000 accounts followed by Politwoops, 76% of them deleted something over the course of the year.
This lengthy recap sifts through the 3,500+ deletions on Politwoops to identify the top 5 deleters and the very best deletions of the year. From a campaign removing hundreds of tweets in a morning, a politician deleting tweets on purpose to make news and a CISPA co-sponsor boasting about contributions from interest groups, this year in review shows there's a lot of room for improvement for politicians on Twitter in 2014.

---

The top Politwoopers with the most approved deletions for the year are:

1. @ColbertBuschSC with 517 deletions - The campaign account of House Challenger Elizabeth Colbert Busch, D-N.C., deleted hundreds of tweets before the special election in May to fill the former House seat of Sen. Tim Scott, R-N.C., which she ended up losing. When asked by Sunlight why the campaign deleted this unprecedented volume of tweets, the communications director responded, "We just had a much higher percentage of 're-tweets' then tweets directly from the account."

2. @SenatorIsakson with 109 deletions - Over the course of 3 months, Sen. Johnny Isakson, R-Ga., systematically deleted tweets that were 26 weeks old. Politwoops uncovered this peculiar activity and now serves as the only archive of these once-public messages. When Sunlight called for an explanation, his office realized they had accidentally turned on an auto-delete feature of a third-party Twitter app and promptly deactivated it...
Politwoops 2013: the year's top politicians and their best deletions from Twitter (Thanks, Nicko!)